The Gen 5 V8 is here! We've got it up and running and have tracked down all the necessary components to start manufacturing complete standalone harnesses for swap projects!

Our Gen 5 harnesses and control systems are designed to be used with the factory Gen 6 Camaro ZL1 fuel pump and in-line fuel pressure sensor which is available from your local Chevy dealer or from Rick's Tanks who makes fuel tanks ready to go with the pump for various popular swap vehicles. If you don't want to use the factory fuel pump and in-line pressure sensor, we can set the harness up for use with a regular high-flow fuel pump (340 LPH +) to be used in conjunction with a fuel pressure regulator set between 65-72 psi, just let us know.
The Gen 5 LT1 is GMs latest small block set to replace the LSX series of engines which have been around since 1997. With direct injection and VVT, it's a whole new design and we have stayed ahead of the curve by developing a harness package for this new engine. You have all of the
familiarity
of our 24x and 58x hook-up design for the all new GM Gen 5 V8! Harness packages are ready to order today!

Just like our 24x and 58x offerings, these all new Gen 5 V8 stand alone harnesses are built for full function, closed loop control, and designed for non-emissions use (no post-cat O2's, purge canister, or fuel tank evap interface). The standard length of our new harnesses are 3.5'. This length is measured from the back of the engine (where the harness forms a single trunk line), to the location of the ECM, and is typically designed for mounting the ECM inside the cabin area.

This setup and measurements work for most of our customers, but as always, we can make the harness to your specifications. Just give us a call.

All harnesses are covered in our latest high-tech, high-temp woven covering for a durable, show car look.

We support systems for Gen 5 LT1, LT4, and LT5 as well as the truck variants - L8T, L83 and L86!

We now offer support for complete control systems for the LT5 using the 10 speed transmission! Give us a call for info!

LT5 - 6.2L Supercharged 755 HP - Found in C7 Corvette ZR1 (control systems now available for use with 10 speed!)
LT4 - 6.2L Supercharged 650 HP - Found in 2015-2019 Corvette Z06, 2016-present CTS-V, and 2017-present Camaro ZL1
LT1 - 6.2L 455 HP - Found in C7 Corvette and 6th Gen Camaro
L86 - 6.2L 420 HP - Found in late model Silverado and Sierra 1500 Trucks
L8T - 6.6L 401 HP / 464 TQ - Found in late model Silverado / Sierra HD Trucks
L83 - 5.3L 355 HP - Found in late model Silverado and Sierra 1500 Trucks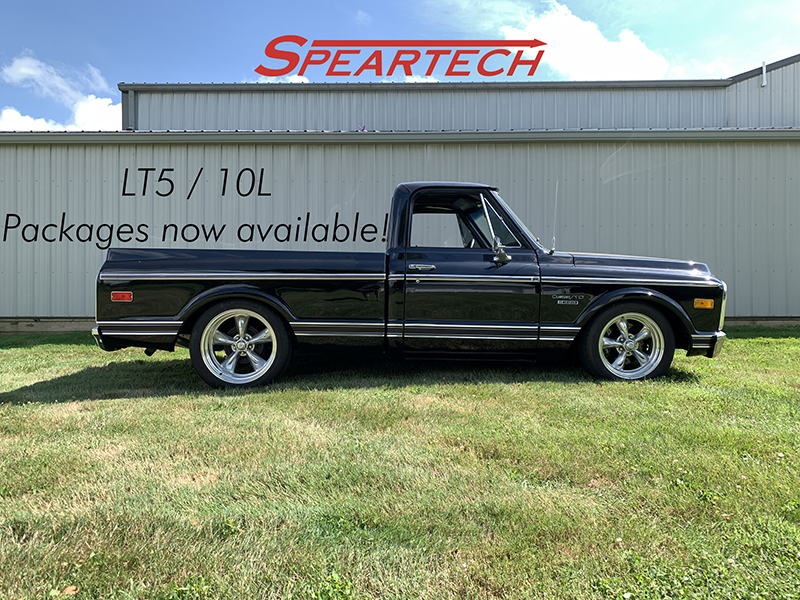 New for 2021! L8T 6.6L Standalone Harnesses - Now Available!



Due to changes in GM programming policies, 2010 and newer ECMs sent to us for reprogramming may have to be replaced based on your engine/transmission combination. Listed programming prices on our site are subject to change on a case-by-case basis. Further explanation will be given when placing your order.